POWERED BY TECHNOLOGY, DRIVEN BY DATA
Use IIX Values™ data-powered technology to help you measure, monitor, and magnify your positive social and environmental impact
A Global Standard for Global Impact
Giving value to voices up to the last mile
Access a robust database of real-time information that can be used to drive impact more effectively up to the last mile.

Validate Value, Maximize Impact
Go beyond a check box approach to deepen the authenticity of your impact
Create real change by understanding the value your enterprise is creating on the ground. Let IIX Values™ help you tap into the data-driven insights from your customers and beneficiaries.

Activate Equity for Equality
Drive sustainable financial and social ROI by measuring RRI
Whether you are an investor, donor, corporation, or individual, let IIX Values™ empower you to make better decisions with verified data across Risk-Return-Impact (RRI).

IIX Impact Advisory Services
Let IIX help you measure and magnify your impact
Our Impact Advisory Services can design and undertake customized impact assessment(s), including impact portfolio management. We can effectively measure and capture your social and environmental impact and recommend strategies to maximize your impact. The impact report will guide you in running a more sustainable business and involve your ecosystem - your funders, customers, and partners in striving towards a stronger impact outcome.

Leverage on a network of like-minded partners
Whether you are an Impact Enterprise or Impact Investor, you can accelerate your impact with IIX Impact Partners, the world's largest and most successful placement platform for impact investing.
Learn More About Impact Partners +
IIX VALUES™
MEASURE AND MAXIMIZE YOUR IMPACT VALUE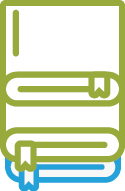 Over A Decade Of Experience
Drawing on over 12 years of experience with impact measurement, IIX Values™ is a cutting-edge digital impact verification solution for every type of organization, including yours.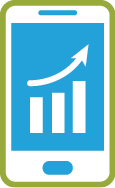 Digital Solution For SMEs
IIX Values™ makes impact assessments scalable and transparent, ensuring that you and everyone — regardless of race, gender, and socio-economic status — are given a voice and value in global markets.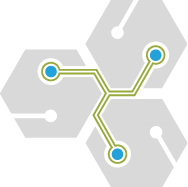 Useful And Accessible Data
Grounded in +20,000 data points from +600 companies, IIX Values™ enables you to make more informed decisions based on the value of impact validated by your beneficiaries.
WHAT THEY SAY ABOUT US
Hear stories from our successful enterprises
"Because of IIX's comprehensive, value-led approach to impact investing, we could enhance the monitoring of our key ratios that helped our management's decision-making. As a result, we reached out to more low-income women effectively and re-aligned our resources on initiatives and strategies, generating greater positive impact for our clients."
Shierah D.Milliones
Finance Officer
Negros Women for Tomorrow Foundation
"IIX's data-driven impact assessments have not only enabled us to validate our social, environmental and economic impact, but the assessments have also helped us to successfully raise capital so that we can bring our technology to the most underserved communities across Cambodia and Bangladesh."
Ben Jeffreys
CEO
ATEC* International
A sustainable economy and an inclusive future for all
IIX Values™ is aligned with the following international guidelines and industry best practices for impact measurement.
IIX Values™ was awarded the Monetary Authority of Singapore's Financial Sector Technology and Innovation (FSTI) Proof of Concept (POC) grant in June 2021. The FSTI POC grant provides funding support for experimentation, development, and dissemination of nascent innovative technologies in the financial services sector.